HTC EVO 4G LTE
1. Tap the
Email
icon.
2. Tap
Microsoft Exchange ActiveSync.
Note: If you already setup another email accout you will be brought to that Inbox. Tap the Menu button in the top right corner and then New Acount.
3. Tap
Manual setup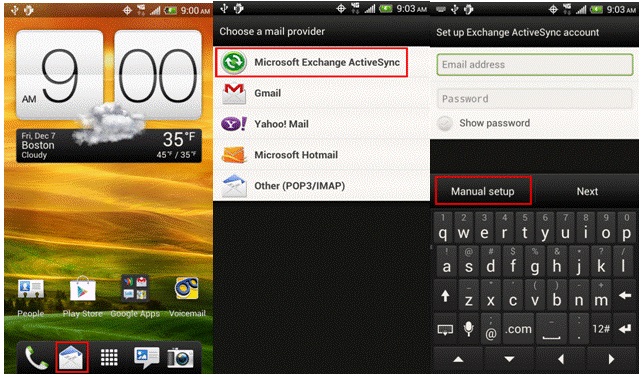 4. Enter the following information then tap
Next:
Your Institute Email address in the Email address field.
Enter outlook.partners.org in the server address field.
Enter partners in the Domain field.
Enter your Partners username in the Username field.
Enter your Partners password in the Password field.
5. Tap
Next
.
6. Optionally name the accout and tap
Finish setup
.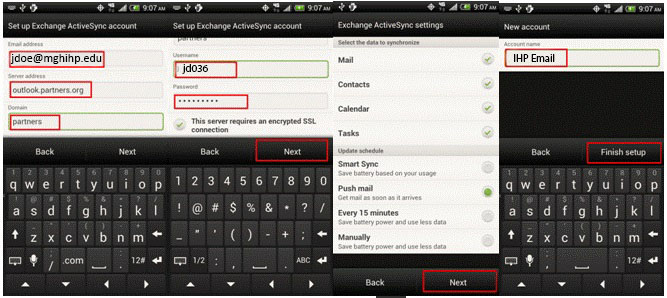 7. You will be brought to an empty Inbox. Wait unti you see the
alert notification

icon at the top of the screen.
Pull the notification bar down and select the
"Exchange required..."
notification.
8. Tap
OK
at the Security Policy required prompt.
9.Tap
Activate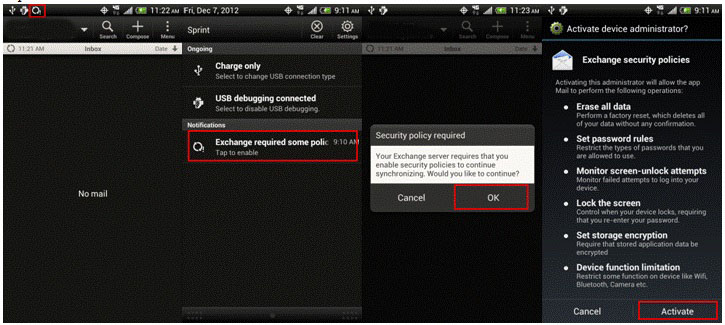 10. Choose to create either a PIN or a Password.
11. Enter a PIN or a password that is at least
5 characters
in length, confirm it and Tap
OK
.
12. Tap the
Home
button

on the bottom of the phone.
13. Tap the
App drawer

icon.
14. Tap
Settings.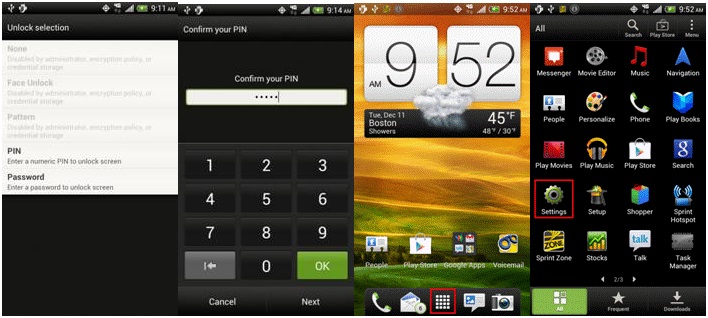 15. Tap
Storage -> Storage Encryption.
16. Tap
Encrypt
, enter kyour PIN, tap
Encrypt
again.
17. The phone will automatically reboot and encrypt.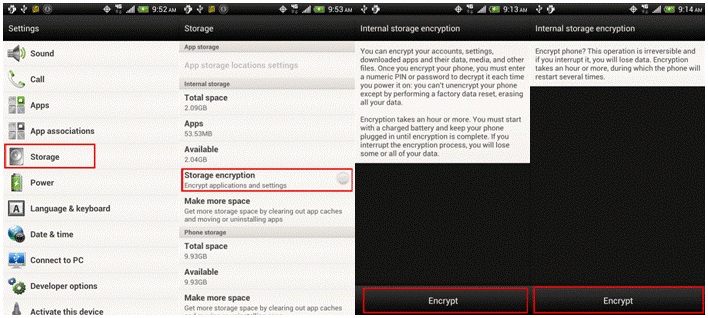 If you have any trouble configuring your device to receive email, please see a representative of the MGH Institute IT Department or you may contact the Partners helpdesk at 617-726-5085 for further assistance.