How to setup email for iOS
1) To setup email on an iOS device start by tapping the settings button.

2) Tap on "Mail, Contacts, Calendars"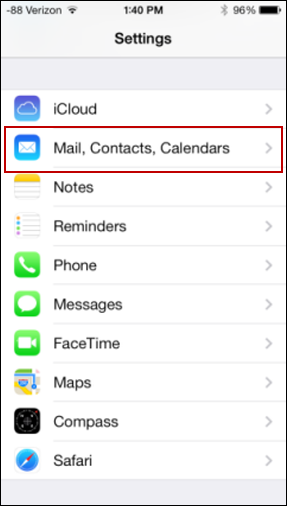 3) Select "Add Account"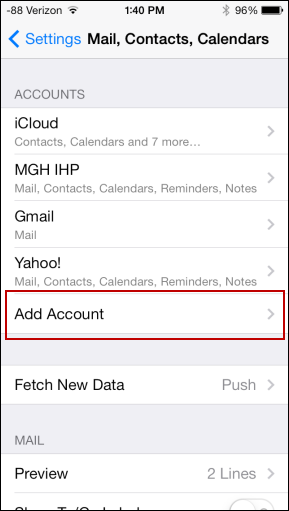 4) Select "Microsoft Exchange"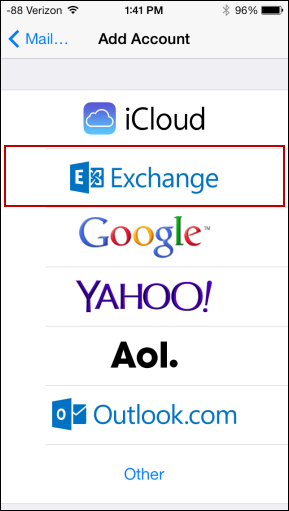 5) Enter in your (a) Institute email address, (b) email password and (c) a name for your email account. This will be how the account is displayed on your device.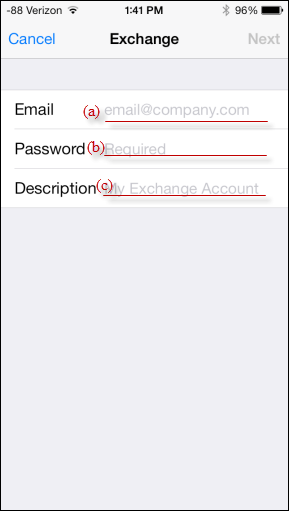 6) Enter in the following information then tap Next.

(a) Server: outlook.partners.org
(b) Domain: partners
(c) Username: Your Partners Username




7) Once your iPhone/iPad has verified your information, you will be presented with the following screen. Here you can selectively choose to synchronize your Partners Email, Calendars and/or Contacts.

8) Tap Save to complete configuration.




If your device will not connect to the Exchange Server, please see a representative from the MGH Institute IT staff for further assistance or call the Partners Help Desk at 617-726-5085.