Mac OS 10.7 and later
To change your wireless password start by clicking on your wireless notification icon on the top right menu bar and select "Open Network Preferences"

Alternatively, you can go to "System Preferences" and select "Network"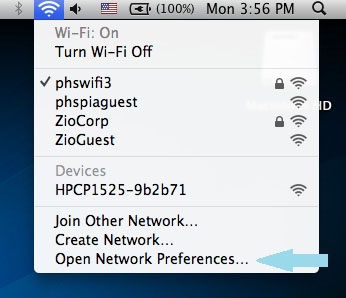 Next, Click on the "Advanced" tab to display a list of all of the stored wireless networks on your computer.
*Note you may have to click the

icon to make changes.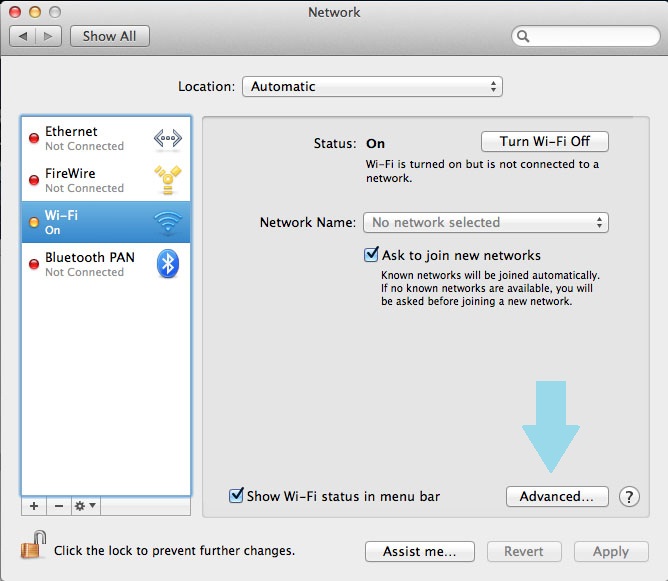 Choose "phswifi3" and click the

button.
It is also good practice to remove any networks that you know you will no longer need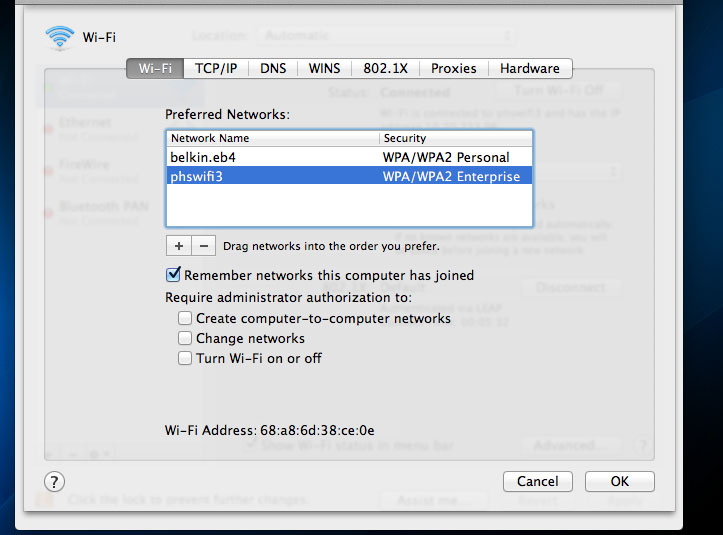 Next, click the

button to add a network.
Type in phswifi3 in the "Network Name" field.
Choose "WPA/WPA2 Enterprise" as the "Security".
Choose "Automatic Mode"
Enter your Partners username and password.
Click "OK"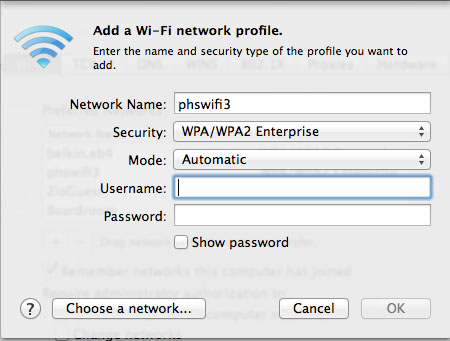 After a few moments, your wireless connection should reconnect.
If your computer will still not connect to the wireless network, please see a representative from the MGH Institute IT staff for further assistance.