Motorola RAZR
1. To setup email on a Motorola RAZR start by pressing the
Menu
Key
2. Tap
System Settings.
3. Tap
Accounts & sync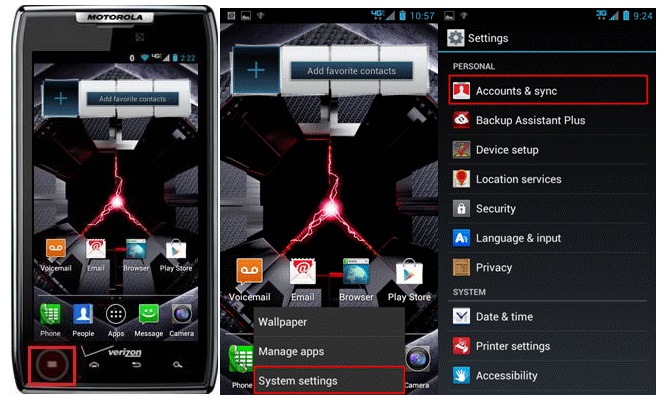 4. Tap
Add Account
5. Tap
Corporate
6. Enter your MGH Institute email and tap
Next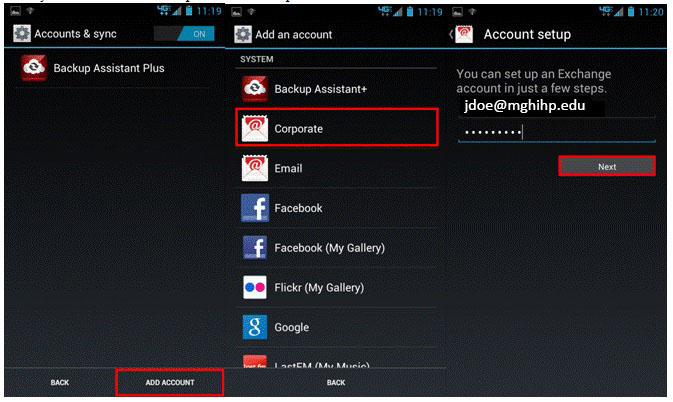 7. Enter the following information then tap
Next
Enter partners\username (e.g. partners\jd036) in the Domain\Username field.

Enter your Partners password in the Passowrd field.

Enter outlook.partners.org in the server field.

8. Tap
OK
in the
Remote security administration
prompt.
9. Tap
Done
in the
Account settings
prompt.
10.Tap
Activate
in the
Device Administrator prompt.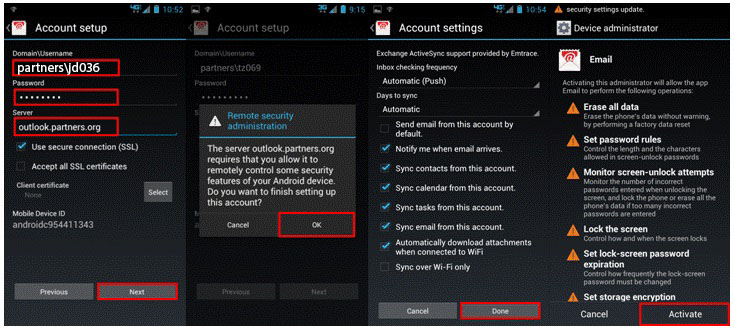 11. When prompted enter a PIN that is
at least 5 digits,
tab
OK
, confirm the PIN, tap
OK
.
12. Optionally set a name to identify the account in your account list.
13. Tap
Next
.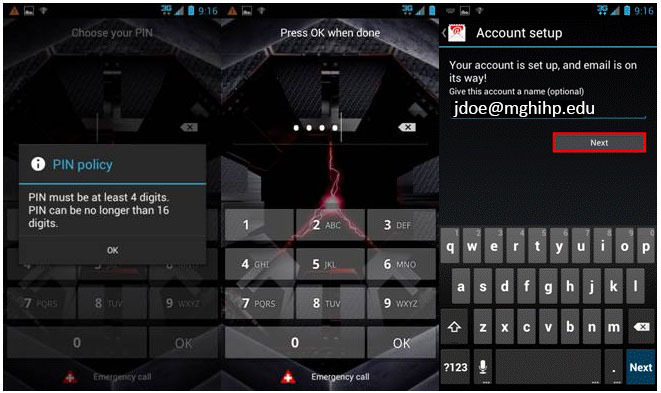 14. You should be automatically taken to the
Accounts & sync
menu. Tab
Back
at the bottom.
15. Tab
Security
.
16. Tap
Data encryption
.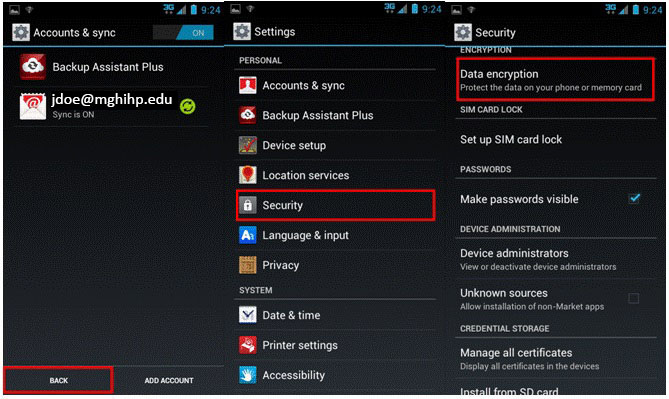 17. Tap the checkbox next to
Device data
. and then tap
Apply
.
18. Tap
Proceed
, and the phone will automatically reboot and encrypt.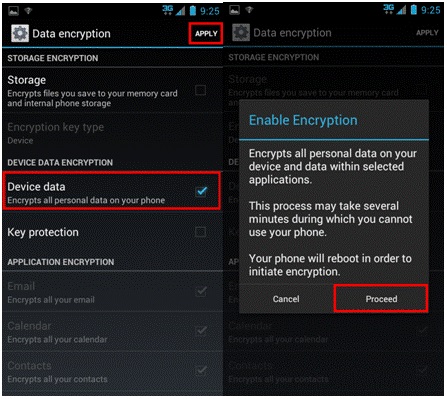 If you have any trouble configuring your device to receive email, please see a representative of the MGH Institute IT Department or you may contact the Partners helpdesk at 617-726-5085 for further assistance.