Samsung Galaxy SIII
1. Tap on
Apps
2. Tap on the
Email
icon.
3. Type in your
Institue
email addess and
Partners
password. Click
Manual setup.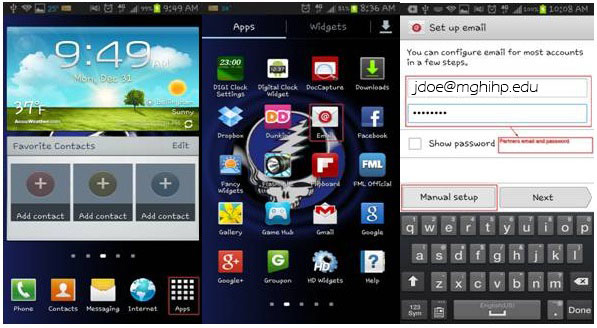 4. Select
Microsoft Exchange Activesync.
5. Enter the following information:
Enter partners\username in the Domain\username field.
Enter your Partners password in the Password field.
Enter outlook.partners.org in the Exchange Server field.
6. Tap
Next
.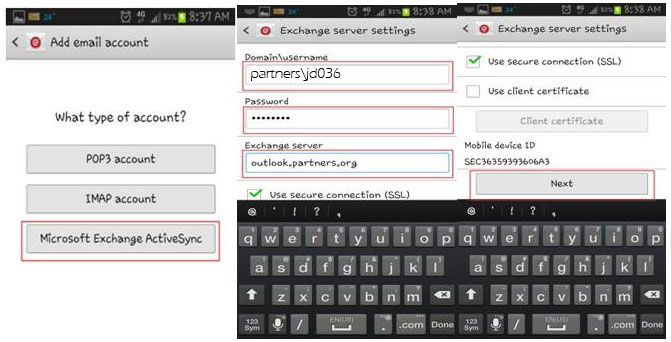 7. Tap
OK
8. Tap
OK
at the Remote Security Administration prompt.
9. Optionally, uncheck
Sync
in the Account options screen, then tap
Next
at the bottom of the Account options page.
Note: If left checked, text messages sent to the phone will also appear in your email inbox.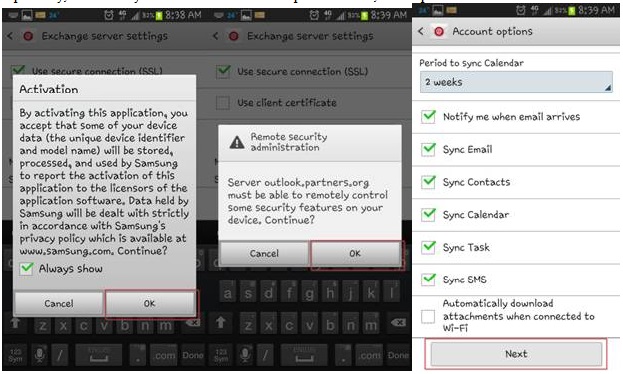 10. Tap
Activate
on the Activate device administration page.
11. Choose to create either a PIN or Password. Enter a PIN or password that is at least 5 characters in length, confirm and Tap
OK
.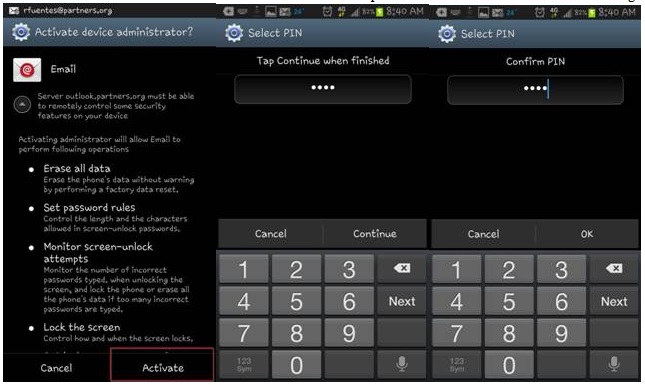 12. Optionally, give your account a name. Tap
Done
.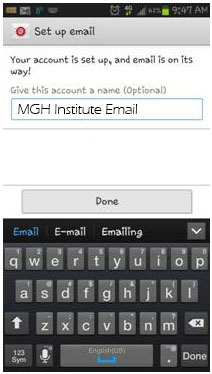 13. To encrypt your device tap the
Menu
icon on your device and select
Settings
then
Security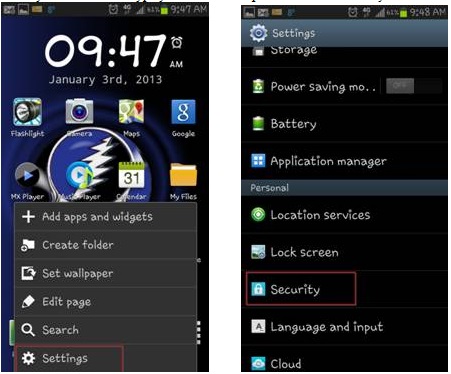 14. Tap
Encrypt device
and again on the next screen.
15. Create and confirm an encryption password and tap
Encrypt device
.
The encryption password will be used to complete the boot up process when the device is turned on.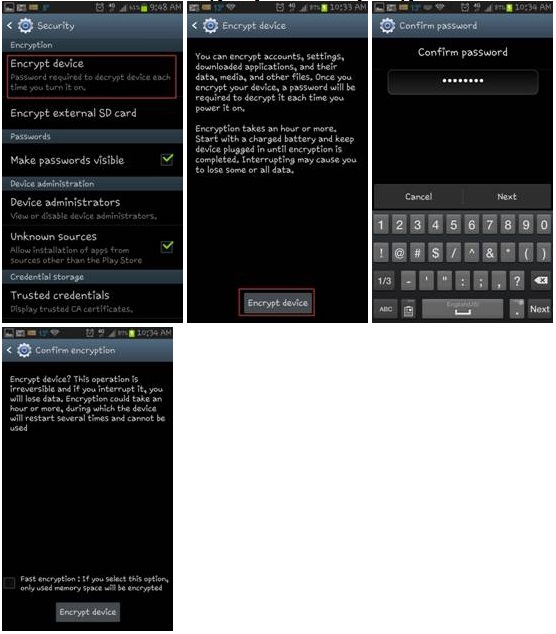 Note:
Once the Encryption begins it will take up to an hour and your device will restart. Once restarted you should see your Institute email and your device will be encrypted.
If you have any trouble configuring your device to receive email, please see a representative of the MGH Institute IT Department or you may contact the Partners helpdesk at 617-726-5085 for further assistance.