Samsung Galaxy S6
1. From the
Home
screen, tap
Email.
2. Tap
Corporate
.
3. Enter your
MGHIHP email address and Partners password
then tap
Manual Setup
.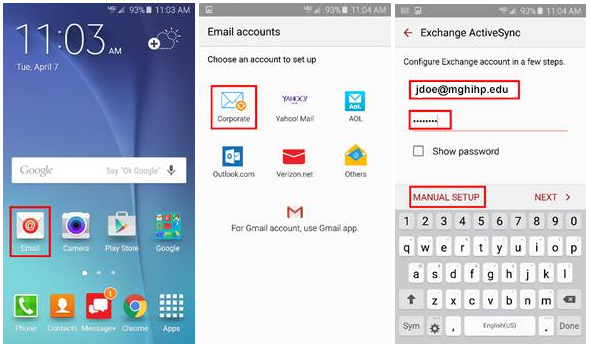 4. Enter or verify the following information and then tap
Next
Email address = MGHIHP email address.
Domain\username = partners\your partners username (example: partners\jdo36)
Enter outlook.partners.org in the Server field.
5. Tap
OK
at the Activation prompt.
6. Tap
Continue
in you receive a certificarte warning.
7. Tap
OK
at the
Remote Security Administration
prompt.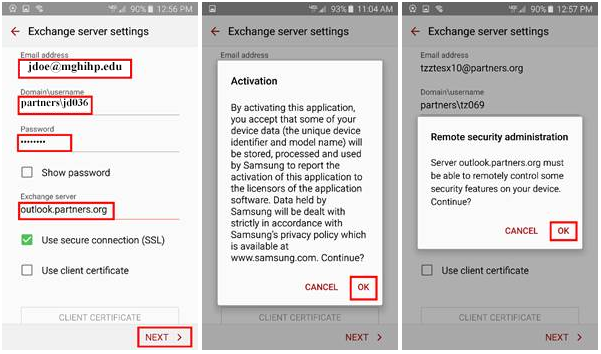 8. Verify
Sync SMS
is
unchecked
and the tap Next at the Sync screen.
9. Tap
Activate
att the Activate Phone administrator prompt.
10. Select the desired Screen unlock method and follow the prompts, and then choose how you'd like to handle notifications when prompted.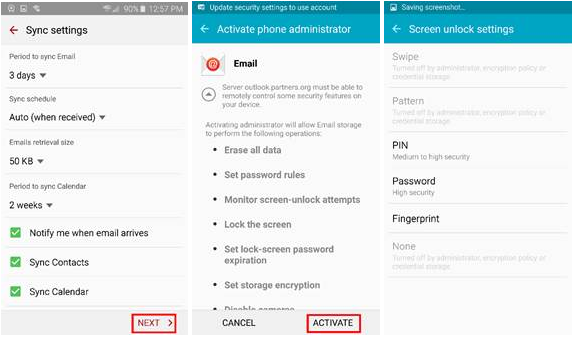 11. Make sure the phone is plugged into a charger then tap
Encrypt Phone.
12. Enter the PIN or password you just set and tap
Encrypt Phone
again.
13. The phone will now reboot and encrypt. Once complete the phone will reboot again and prompt you for your PIN during boot up, and again at the lock screen.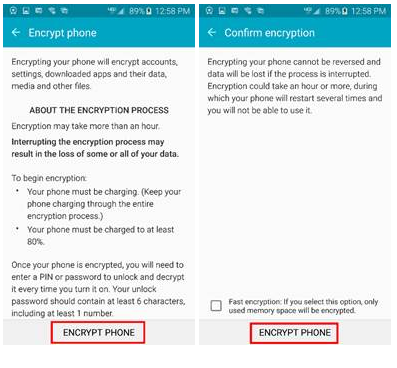 If you have any trouble configuring your device to receive email, please see a representative of the MGH Institute IT Department or you may contact the Partners helpdesk at 617-726-5085 for further assistance.