Welcome to the MGH Institute IT & Operations Help Desk
In order to streamline support requests and better serve you, we utilize a support ticket system. Every support request is assigned a unique ticket number which you can use to track the progress and responses online. For your reference we provide complete archives and history of all your support requests. A valid email address is required.
View our Frequently Asked Questions. Click to expand
Follow Us!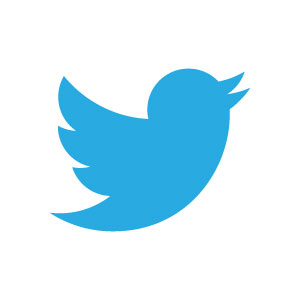 @MGHIHPHelp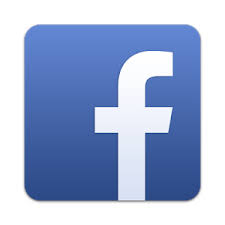 MGH IHP Help Desk
+ How do I recover my IONLINE username/password?
To recover your username and/or password, please go to the
IONLINE
homepage.
In the top right hand corner of the page, click on the link labeled
"What is my user ID?"
or
"What is my password?"
For each process, you will need to supply your
last name
and your
Social Security number
with dashes for the system to identify you.
If you are resetting your password, please select an email address from the drop down menu and a temporary password will be emailed to you. When you log in with your username and your temporary password you will be asked to change your password before you can access IONLINE. When prompted for your old password, use the temporary password that was emailed to you.
+ I am having trouble accessing my email.
Click Here if you receive an "Accessed Denied" error when attempting to access email.


If your Partners password has expired or you have forgotten your password and you are connected to the Partners Network please take the following steps to create a new password:
- Go
here
and enter your Partners User Name and click Log In.
- Click "Forgot or Expired Password" link.
- Answer your security Questions and click Next.
- Verify your security image and passphrase then enter a new password. Click Continue.
Please allow the system a few minutes to update your new password before logging in.
If your Partners password has expired or you have forgotten your password and do not have access to the Partners Network please open a helpdesk ticket and a member of the User Support Team will work with you to change your password.
+ I receive an error when I try to change my Partners Password. What if I forget my Security Questions?

Due to the fact that the MGH Institute does not administer Partners accounts, if you receive any errors when trying to change your Partners password or if you have forgotten your security questions, you will need to contact the Partners Help Desk at (617) 726-5085
+ How do I setup my handheld device to receive Institute email?
Beginning
October 31, 2017
all users that wish to recieve emails on on an iOS (iPhone or iPad) or Android device must transition to use the Partners app
MobileIron
.
What is MobileIron?
MobileIron is software used by Partners HealthCare to provide easy access to corporate resources from mobile devices with the ability to manage those corporate applications and their data more securely. It provides many added productivity enhancements such as access to home drives, intranet sites, etc without the need for a second factor of authentication.
Provides secured access to corporate resources such as Email, Intranet websites, and Home Drive
Ensure mobile device compliance with various Partners policies
Provides the ability to perform a "Enterprise Wipe" that removes only MobileIron managed applications and Partners email
Enables Partners App Catalog to distribute Enterprise apps such as Citrix Receiver, Epic Haiku, Mojo, Dropbox Enterprise, etc
Why Do I Need It?
Starting on October 31, 2017, all mobile devices accessing Partners email must be enrolled into MobileIron
Enterprise Apps such as Haiku, Dropbox Enterprise, Imprivata Cortext, and Mojo will only be made available through MobileIron
With MobileIron and iOS, you will be able to access your Home Drive and internal websites from your iPhone/iPad without using a separate VPN. VPN access will be provided through MobileIron Tunnel
Epic Haiku Users will be required to enroll their devices in MobileIron in order to remain compliant with Partners policies
iPhone & iPad
Android 7 or Later ONLY
Android
+ How do I reconnect to the wireless network after I change my Partners password?
After you change your Partners password, you will find that your wireless connection will stop working. This is because your computer is trying to connect using the old password.
Changing your wireless password will depend on what type of operating sytem you have.
Please click on the links below for step-by-step instructions.
Windows
Mac OS 10.7 and later
---
Open A New Ticket
Please provide as much detail as possible so we can best assist you. To update a previously submitted ticket, please login.
Check Ticket Status
We provide archives and history of all your current and past support requests complete with responses.